Prefabricated Steel Structure Welded Ball Connection Steel Space Frame Filling Station Airport Construction
Product Detail
Product Tags
Advantages of Space Frame Structure
Space frame structures are easy for transportation, handle, and stack.
It offers adjustable cambering features.
Very easy to install on-site due to fast installation or prefabricated components.
It does not require purlins.
It is more suitable for structures that have irregular plan shapes and sites.
Also, suitable for a structure that has a large span.
It provides a column-free explicit word.
It provides a big spawn at low altitudes.
It provides minimum deflection.
The space frame structure also has maximum seismicity.
It has an excellent span-to-depth ratio.
It provides low transportation costs.
It is lightweight and structurally effective.
Concentrated loads are distributed evenly throughout the structure.
It has very good acoustic properties.
Types of Space Frame Structure
According to Curvature
Flat Covers
Barrel Vaults
Spherical Domes
According to Numbers of Grid Layers
Single Layer
Double Layer
Triple Layer
Applications of Space Frame Structure
Space frames are a common feature in current construction often found in large commercial and industrial buildings with modern roofs with minimal support.
They are commonly used for the construction of aircraft hangars, factories, cinema balls, exhibition halls, airports, and umbrellas.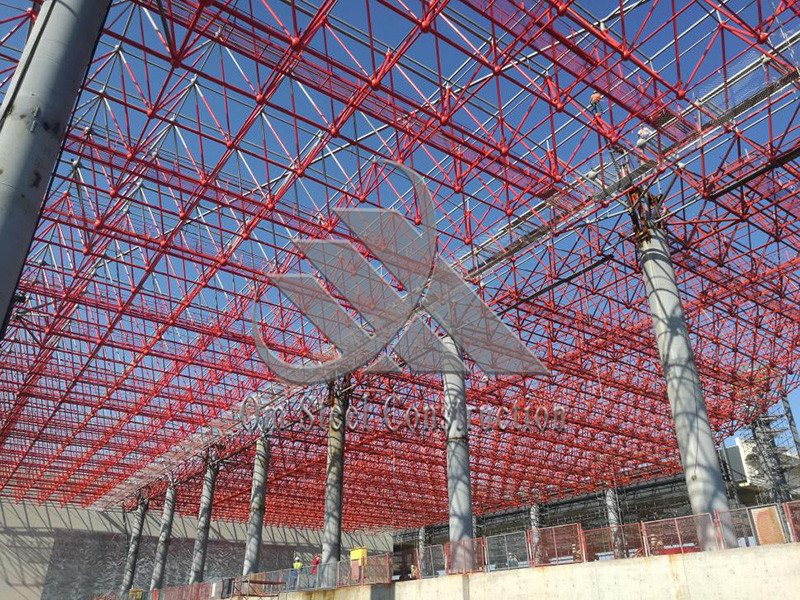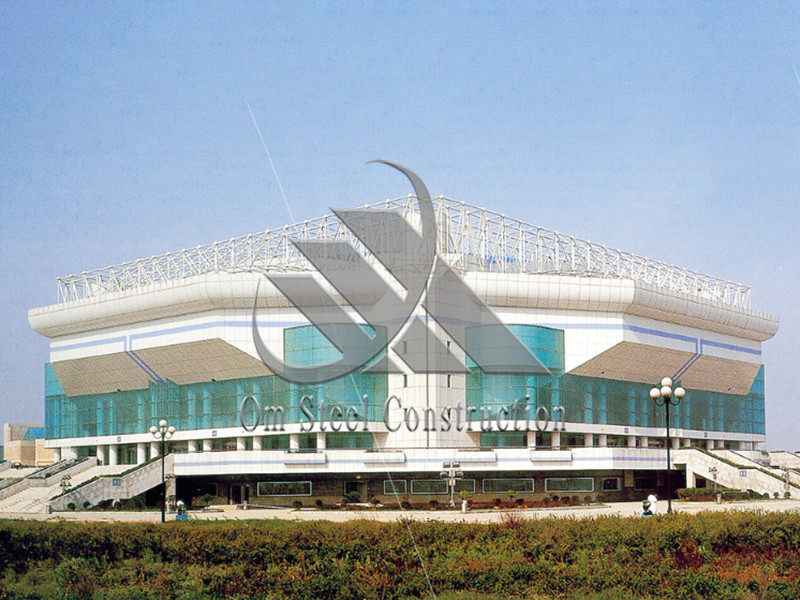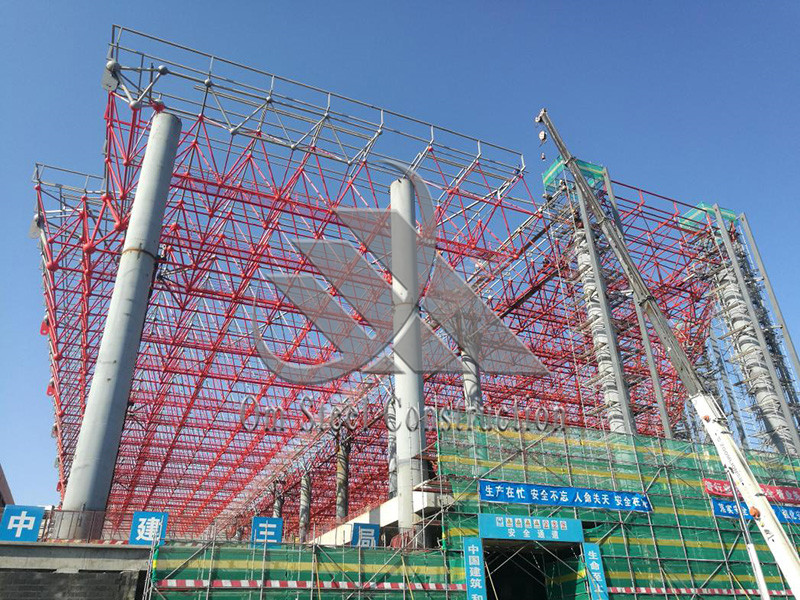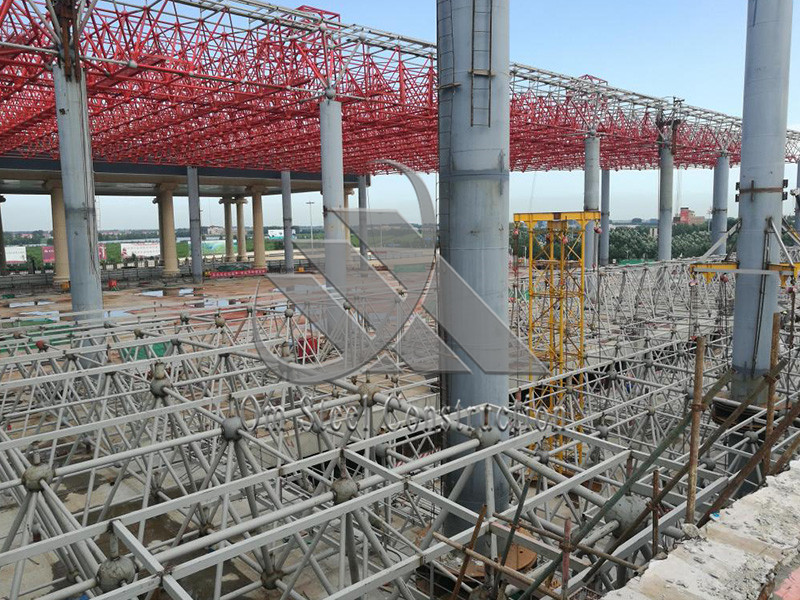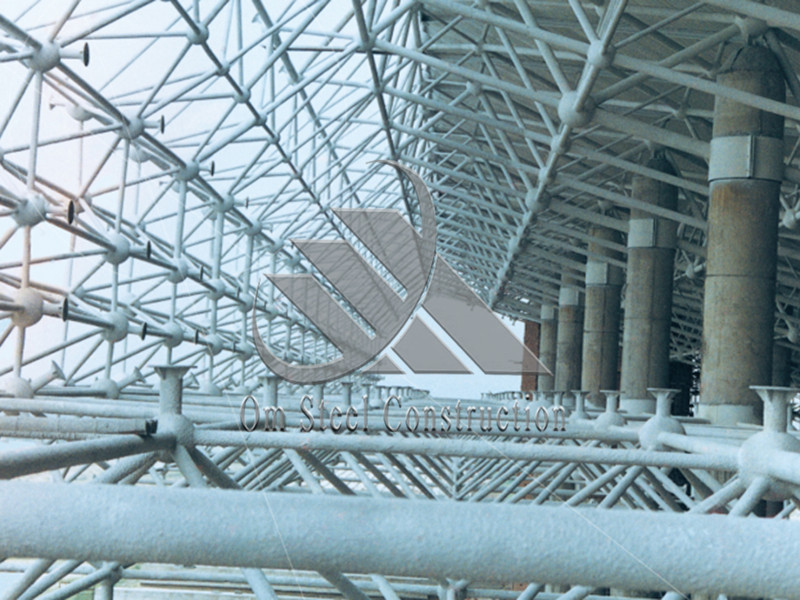 Material
Mild Steel; Stainless Steel
Coating
Spray Painting; Galvanization;Powder Coated
Color
Blue; Green; Darkgray; Client's Request
Steel code
Q235-B; Q355-B; Stainless steel
Fabrication
Advanced Automatic Welding Machines
Quality control
GB/T19001-2008----ISO9001:2008
Advantages
1.Stable and Aesthetic
2.Structure is durable for 50years
3.Fast and easy to install
4.Extensive Applications: Storage, Warehouse, Exhibition Hall,Terminal Building, Stadium, Theater, Special-shaped Buildings, etc
5.High anti-rust performance
6.Flexible composition: Doors and Day-lighting roof could be installed at any position
---
Next:
Bolted Ball Space Frame Prefab Steel Structure Barrel Vaults Bolt Ball Metal Space Frame For Coal Storage Shed
---